• army • army wedding • british military • history • military • military wedding • tradition • wedding
A page historically referred to a young boy in the service of a nobleman or a royal court. Pages were usually between the ages of 7 and 14, and were often the sons of nobles or members of the gentry.Pages were typically responsible for performing a variety of tasks for their lords or ladies, such as running errands, carrying messages, serving at table, and performing various other duties around the household or court. They were also expected to attend on their masters and mistresses at all times, and to be respectful and obedient at all times.In medieval times, pages were...
---
• army • army wedding • british military • gift • history • military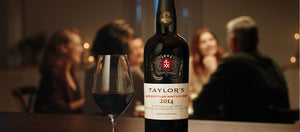 The tradition of gifting a bottle of port to military officers is said to have originated in the 18th century when the British Army was fighting in Portugal. It was customary for the British officers to visit local wineries and taste the local port wines. The officers were so impressed with the quality of the wine that they began to order cases of port to be sent back to England.In return, the Portuguese winemakers would gift a bottle of port to the British officers as a gesture of goodwill and appreciation for their business. This tradition of gifting port to...
---
• army • army wedding • british military • history • military • military wedding • tailoring • tradition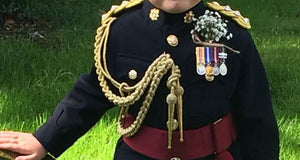 An Aiguillette (pronounced "egg-wee-let") is a decorative braided cord worn as a symbol of honour or rank by military and other uniformed personnel. It is usually worn on the shoulder or chest and is typically made of gold, silver, or another metallic colour. The history of the aiguillette can be traced back to the 16th and 17th centuries, when it was originally used as a functional item by military officers. The term "aiguillette" is derived from the French word "aiguille," which means "needle."In those early days, the aiguillette was used to fasten a soldier's sword or other weapon to their uniform,...
---
• army • army wedding • british military • history • military • military wedding • tradition • wedding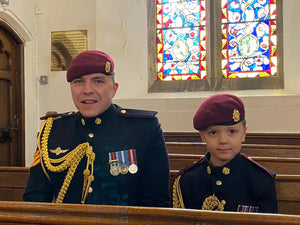 In the British Army's history, soldiers were required to seek permission from their commanding officer to marry until the late 19th century. The reason for this was to ensure that the soldier's marriage would not interfere with their duties or obligations to the army.The practice of seeking permission to marry began during the 18th century, when the British Army was expanding rapidly and had to find ways to control its soldiers. The army saw marriage as a potential distraction for soldiers and feared that they would become less effective if they were preoccupied with family matters.Initially, permission to marry was...
---
• army • army wedding • british military • celebration • history • military wedding • sabrage • tradition • wedding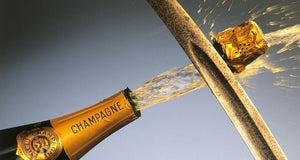 Sabrage is a ceremonial technique for opening a bottle of champagne or sparkling wine using a sabre. It involves removing the top part of the bottle, including the cork and the glass lip, with a swift and precise stroke of the blade.The history of sabrage dates back to the Napoleonic era, when the French cavalry used their sabres to open champagne bottles during victory celebrations. Legend has it that the tradition began with Napoleon himself, who would offer a bottle of champagne to his officers and then open it with his sword.Today, sabrage is often performed at special events and...