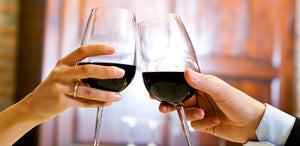 Toasting, or the act of raising a glass in a celebratory gesture and making a brief speech or tribute, has been a tradition for centuries in many cultures around the...
Paige Boy Uniforms
This is an exact replica of the adult No.1 dress uniform, patrol pattern. Manufactured in the highest quality hainsworth barathea wool to MOD Specifications. The style is that of many Corps and Regiments of the British Armed Services and is very unique. This exclusive service includes a Tunic, Trousers, Belt, and a Miniature Aiguillette (Gold Lanyard). Badges and miniature medals can be provided upon request. Currently you will be required in all cases to attend a Free Bespoke Fitting Service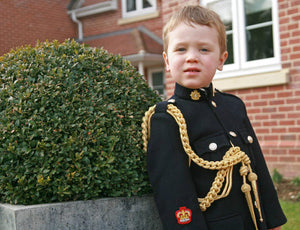 Some of best sellers from our shop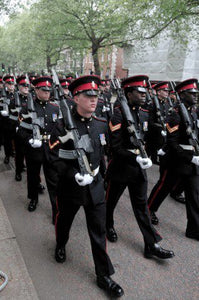 Other Ranks Dress Uniform No1 Dress Blues
We are proud to offer a high-quality Bespoke Hiring service to servicemen and servicewomen of HM British Forces. This is to enable them to look immaculate on their big day in true military fashion. No.1 dress uniform (commonly known as 'blues' or 'Undress Uniform') is vastly becoming the most popular choice for service personnel getting married or simply attending a formal occasion. We provide for the majority of British Army Corps, Regimental Units, JNCOs, SNCOs and now British Army Officers. Our Other ranks includes a bespoke tailoring service, Tunic, Trousers,and Belt complete with MOD Chrome Plate Buckle. We have a comprehensive selection of Swords for a 'Guard of Honour' and 'Paige Boys' Uniforms available for hire. These really do set the standard to truly make a spectacular day. Currently you will be required in all cases to attend a Free Bespoke Fitting Service. All our uniforms including the Paige boys are made from the highest quality barathea wool to MOD Specifications in the patrol pattern design.
Ceremonial Sword Hire
This is an extremely amazing sight to really top off your military event or wedding and an honour that is not bestowed on many servicemen and women. Here at Dress Uniform Hire we have a large selection of swords for all your needs. Why not use a Sword to cut the wedding cake? Why not use a chromed bayonet a truley modern favourite with Infantry Servicemen. Maybe open a bottle of champagne with a sword at the end of the best mans speech? It is truely unique and unlike anything you will experiece at any other wedding you may attend. Currently you will to collect these items to ensure you are of age. This is to satisfy UK Law and legislation.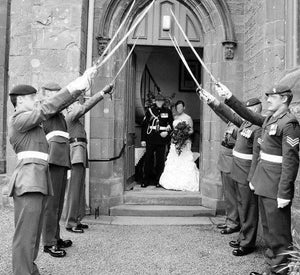 Let customers speak for us